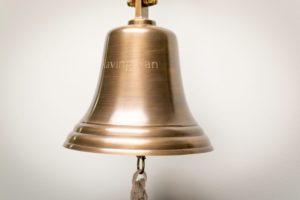 Masha Bell has been at it again! She claims that the reason children are failing to learn to read and spell is because the English language is too complex. See the Telegraph (08/07/2010).
Is she right? Well, in one sense, she is. Reading and spelling in English is certainly harder to learn than, say, Spanish or Italian. I'm being a little bit simplistic but in languages like Spanish and Italian the sounds of the language are represented in the writing system mostly by one single letter. This makes it very easy indeed to learn to read and write in those languages. English, largely because of its history, is more complex and this, claims Bell, is why there are so many children leaving school functionally illiterate.
Is she right about the need to 'simplify' the spelling system? The short answer is no! She contends that English is unique in that 'identical letters make different sounds'. This, of course, is nonsense. Anyone learning to speak Spanish quickly comes to apprehend that the letter [c] can represent the sound /k/ or /th/ or /s/, depending on the variety of Spanish one is learning.
Much more fundamentally, what Masha Bell doesn't seem to be able to grasp is that the writing system is a representation of the sounds in the language. Letters do not and never have 'made sounds'. People make sounds and the writing system has been developed to represent them. Like music, mathematics and so on, it is a symbolic system.
Because English is more complex doesn't mean that it can't be taught very successfully; but, in order to teach it successfully, teachers need to understand how the writing system works in relation to the sounds of the language.
First, children need to be taught that letters, singly or in combination, stand for the sounds in our speech.
Second, they need to learn that a sound can be denoted by a single letter spelling (as in d o g), by a two-letter spelling (as in sh o p), a three-letter spelling (as in n igh t), or a four-letter spelling (as in w eigh t).
Third, they need to understand that sounds can be spelt in multiple ways: thus the sound 'ee' can be spelt in the following different ways: m ee t, s ea t, k ey, h a pp y, ch ie f, sh e, s k i, s w e d e (the split spelling), and r e c ei ve. This may seem a lot but the list is finite and predictable. If the four or five most common spellings are taught first and others are added in later, success is guaranteed.
Fourth, most spellings in English can represent more than one sound but this really isn't a problem. The spelling can be 'o' in 'pot', or 'oe' in 'go'. Again, if pupils are taught this and learn to try one if the other doesn't work, they are likely to have success. And yes, I know, [o] can also be 'oo' and 'u' in lots of commonly encountered words.
The point is this: if teaching practitioners are given training in understanding exactly how the writing system relates to the sounds of the language and they are taught which skills pupils need to learn, their pupils will learn to read and spell with a high degree of proficiency.
And, Masha, for a hundred and one other reasons, you are never going to persuade people to change the spelling system.
Thanks to Mike for the photo.