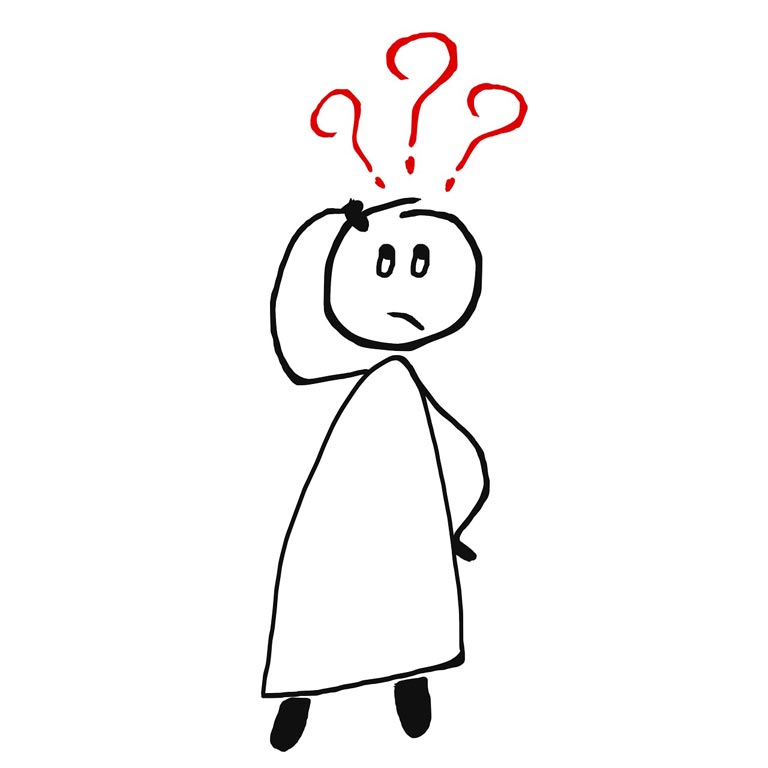 We know from a variety of different studies that the same regions of the brain are activated when we read as are activated in speech comprehension. As we are reading, our brains are hunting for meaning and, as long as a word is in our vocabulary, we understand it as we read. Of course, in the case of highly proficient readers, all of this happens in milliseconds and under the level of our conscious attention. For the beginning reader, things aren't quite as straightforward.
The simple view of reading contends that efficient reading is the product of decoding ability and comprehension. These are the core competencies. To make sense of text, the reader must first be able to 'lift the words off the page', or turn spellings into sounds and blend the sounds together to produce words. Once decoding has taken place, only if the word or words are within the reader's spoken comprehension will the message be understood, even if the reader is a super-efficient decoder. For example, I can read anything in Italian or Spanish or German but I don't always know the meanings of the words.
It's also true that our definition of what constitutes good comprehension will vary according to age and according to the amount of cultural background knowledge any particular reader possesses. For beginning readers (YR to Y2) and for students who can't read fluently, we should, for the most part, be presenting texts that focus on practising fluency. Those texts should also, for most students, be fairly literal – as opposed to the kinds of more sophisticated, interpretive (figurative) meaning we expect of more mature readers.
This is quite different from the kinds of texts we might ourselves as teachers or carers, read to young children, which can and should contain all kinds of figurative meaning. The reason for the focus in teaching beginning reading and writing to be on literal meaning is that literal meaning is innate. For L1 speakers, literal meaning is straightforward and doesn't need to be taught because children's vocabularies vastly exceed what they are, as yet, able to read. So, in the beginning, teachers need to focus attention on teaching children to decode fluently.
Why should decoding be our prime concern? It's important because to understand textual meaning, we must be able to hold sufficient amounts of text in working memory. If decoding ability is insufficiently automatic, the strain on working memory is enormous. Being unable to read more than about 60 words per minute is going to result in the reader being unable to remember the beginning of the sentence or paragraph by the time they get to the end. If reading speed does not increase, children won't be able to understand more complex text.
Therefore, in the beginning of learning to read, automatising the decoding process must be our primary goal and teachers need to be aware that, aside from the issue of including large numbers of infrequently encountered words, the complexity of the text being presented should also be a major consideration. For example, syntactical complexity and the introduction of embedded relative clauses will place further strain on working memory.
In other words, the focus should be on learning to read, which subsumes a number of different aspects which I have explained a number of times before on this blog. Once children are out of the starting blocks, the kinds of texts they should be practising on should be commensurate with what they are learning in their phonics programme. And large amounts of practice needs to be available: 'readathons' and other encouragements are vitally important in improving fluency and comprehension, as well as reading for expression. To emphasise the point once again, if reading speed doesn't increase, children won't be able to understand what they read.
In developed countries, fluency without understanding is relatively rare. The number of children unable to understand text requiring a literal understanding is likely to be very low. In these relatively few instances, lack of understanding can be attributed to several things, among which are: poor language knowledge, especially for non-L1 speakers at home; shorter working memory capacity; intellectual problems; and, limited attention span.
Learning to read a transparent language, such as Spanish or Italian, is very much easier and enables the reader to make the transition from learning to read to reading to learn in a relatively short period of time. Leaning to read a more opaque and complex language such as English takes much more time (three years). For this reason, the training of teachers charged with teaching children in the early years needs to be done properly. Providing trainee teachers with a few hours here and there doesn't cut it. If teachers don't have a clear understanding of how the writing system works in relation to the sounds of the language and understand issues to do with working memory, they simply won't be able to teach reading well and they will always be to be sidetracked into activities that don't correlate to teaching reading and spelling successfully and waste time.
What's the solution: (read my lips) train the teachers.